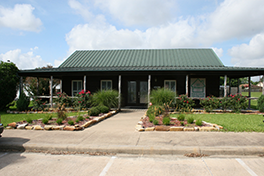 2D Homes was founded by brothers Mark and Victor Drozd and incorporated as 2D Construction Co., Inc. in 1986. 2D Homes builds 15 to 25 custom homes a year ranging in size from 1500 square feet to 8000 square feet in locations all over the Brazos Valley .

Using computer drafting software, we are able to work with customers to create the perfect house plan to meet each individual family's needs. We then provide estimates that are clear, exact, and easy to amend. Mark and Victor got an early start in the construction business by working in many different capacities with their grandfather, who was a contractor in the Brazos Valley .

These experiences allowed them to gain an extensive knowledge of every phase of the building process, which now assists them in effectively communicating with subcontractors.

Victor draws house plans and manages the office, while Mark oversees the progress of construction from the field.